With Purpose

Each Distinctive Memory Care community is purposefully designed and built—every detail aimed at fashioning environments, rooms, and experiences that ignite happiness through reminiscence and specialized care.
Our Inspiration

Those who call Koelsch home are the inspiration for everything we create. Extra-wide hallways for barrier-free strolls, multiple dining experiences to accommodate care needs, sun-filled verandas, and lush garden terraces to explore; our ladies and gentlemen feel a unique sense of belonging everywhere they go.
Reminiscence Sparking Memories

Intentionally placed time-specific elements adorn our community, pointing back to local history and scenic experiences–engaging residents at every turn. A lady or gentlemen encounters a classic car from their teenage years at Emmet's garage or images of victory from their alma mater from decades past–each kindling unique memories of days gone by.
Historical Surprises® are a staple within Koelsch memory care.
Extra Wide Hallways
It Starts With Great Design.
Our ladies and gentlemen enjoy staying on the move. With over 60 years serving seniors we have experienced this first hand, over and over. Utilizing our experience, we build all our memory care communities with extra-wide hallways to ensure each lady and gentleman can stroll throughout the community with ease. This may seem like a small thing to most; but to our residents this is very important–the details matter.
Shadow Boxes
Memories personalized.
Displayed outside of every suite is a shadow box that showcases each person's life story. Photographs, handwritten letters or postcards, trinkets and collectibles reminiscent of past experience make it easy for family, visitors, and resident assistants to connect personally with each resident.
Historical Surprises
Great memories.
Throughout our community, secured curio cabinets exhibit small curiosities to stimulate memories of times past. Every item is specifically chosen and placed with care. These local and historical pieces encourage our ladies and gentlemen to revisit memories.
Living Room
Better together.
Individuals gather with each other and their visitors to watch a favorite show or cozy up with a good book beside the fire. Our living room ignites familial nostalgia and comfort, inspiring memories and creating a sense of belonging—of being home.
Dining
Gather around the table.
Delectable meals are served three times a day in our two dining rooms—the Rose and the Ivy. With a balanced breakfast, light lunch, and hearty dinner, all of our residents nurture their health and energy so they can enjoy daily activities with friends.
Interior Courtyard
Outdoor living – a beautiful refuge.
Our community features a safe and fully-contained courtyard. Vegetable and flower gardening or quiet meditation provide solace and delight our ladies and gentlemen while they enjoy the sounds of the outdoors and a beautiful garden of flowers.
Garden Beds
Planting the seeds for growth.
By providing hands-on gardening experiences, residents have access to consistent interaction with nature that will boost both their creativity and their health. Residents will be inspired to plant flowers in our community garden beds and watch them grow as they nurture their seeds with light and love.
Salon & Spa
A glamorous treat.
Residents are pampered in our onsite salon, which is purposefully decorated with images of Hollywood icons from their era. It's no secret that a good hair day can make all the difference and that's just what our ladies and gentlemen will receive.
Resident Service Desk
Gather around the table.
The Resident Service Desk, situated in the center of our community, provides an open and welcoming space for our resident assistants to work on personalized care plans while staying connected and accessible to our residents.
Resident Suites

Private Suite
Some of our more reserved ladies and gentlemen prefer a private suite to rest and recharge, unencumbered by social requests. These individuals enjoy the same amenities and experience the same level of care as their neighboring pals next door and down the hall. With a comfortable seating area for visitors in their suite, friends and family can easily spend quality alone time with their loved one.
Shared Suite
For individuals who are known social butterflies and enjoy having a roommate keep them company, our shared suites are the perfect option. These are designed for the international travelers who once jetsetted the world and have never met a stranger.
Our communities combine advanced safety systems with an engaging environment that focuses on security. Everything we do puts safety first and is tensioned with a philosophy grounded in providing autonomy for our ladies and gentlemen.

24-hour on-site staff | Monitored entrances | 24-hour surveillance
Advanced fire security | Direct/priority access to emergency services
Regular safety training during associate meetings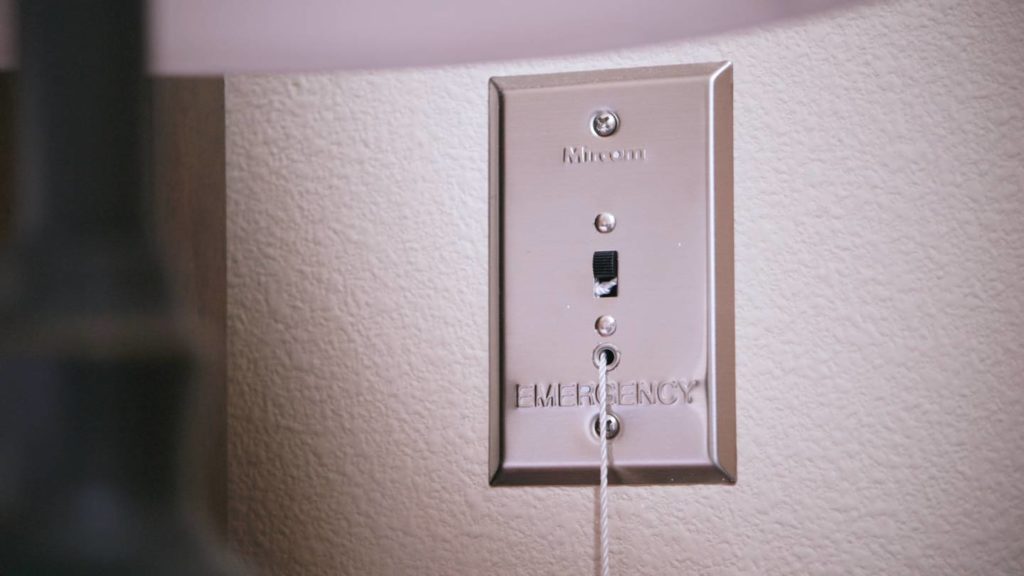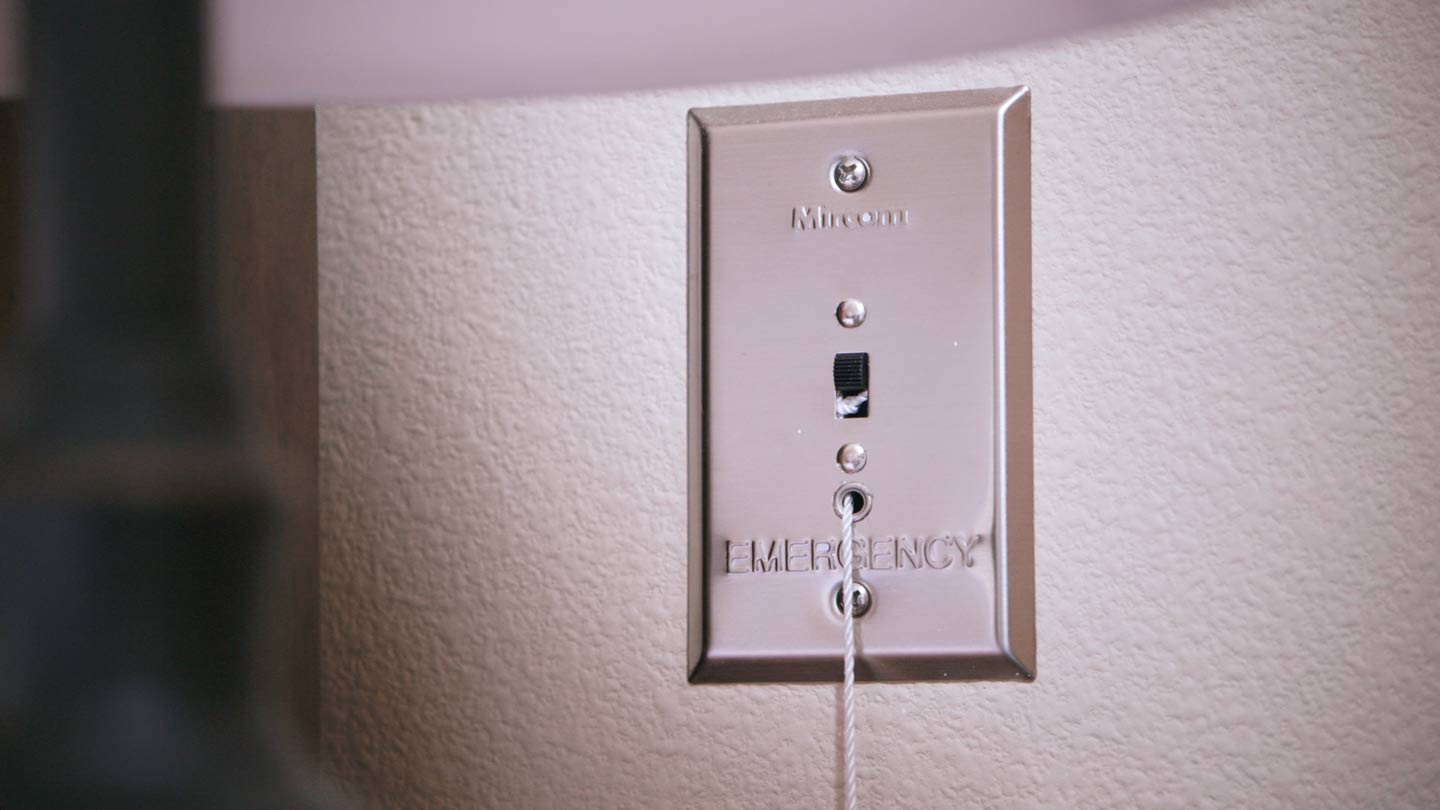 Pull Cords
Throughout the community are lengthy pull cords that can be reached while standing or sitting and, when pulled, alert caregivers to a resident's exact location. These pull cords work hand-in-hand with the call panel to notify caregivers. This notification allows our staff to be readily available whenever our ladies and gentleman may require unexpected assistance.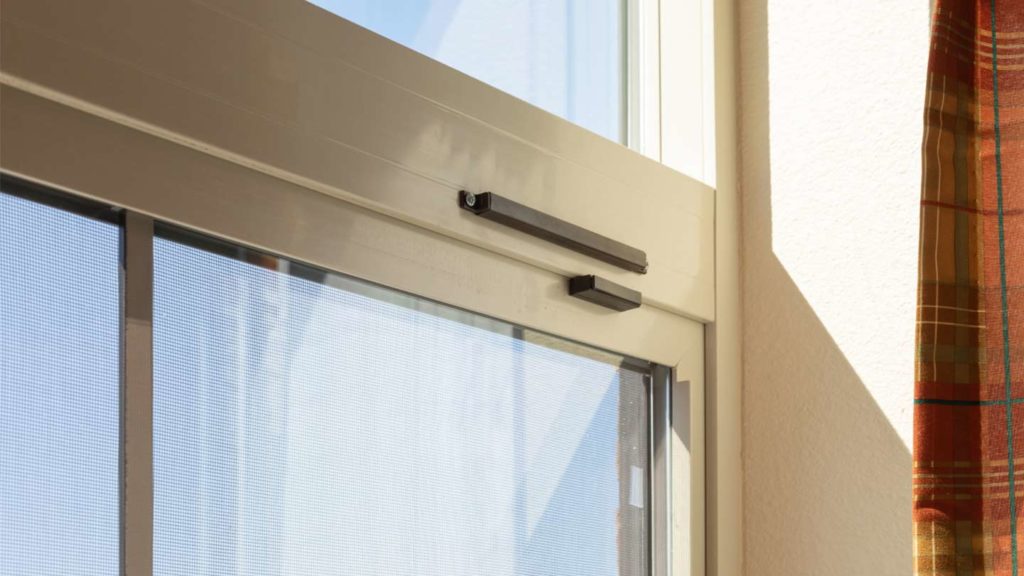 Window Sensors
Security is paramount. Window sensors are a great way to notify our staff around the clock of any changes. Once again, these notifications are tied into our call center to ensure a quick response.
Call Panel
A safe living experience is top-of-mind at Koelsch. Our Call Panel is a safety feature designed to support residents with memory loss. Notifiers and sensors are placed throughout resident living spaces to assist in detecting when a resident is unsafe and alerting the appropriate care staff.